Sitka Trail Works has another full schedule of hikes this summer!
Check out the full schedule and buy tickets for Mt. Edgecumbe hikes here.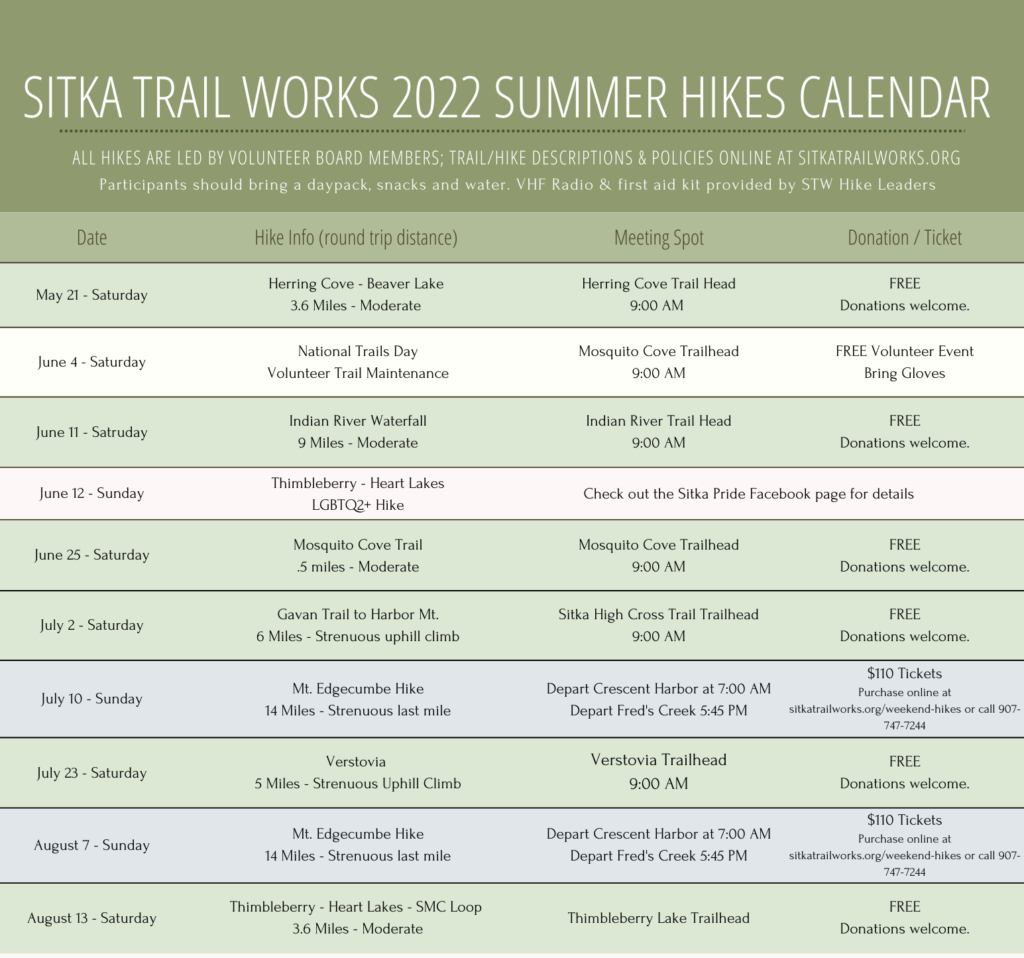 Open to all, our summer hikes are led by Sitka Trail Works volunteer board members, who carry a first aid kit, bear spray, and a VHF radio. This nonprofit program and other efforts to maintain, develop, and promote trails rely on support from members.